Country air, views, comfortable spacious accommodation and on-site catering just 25 minutes from the centre of Canberra. Breakfast and evening meals available on request; lunch at the weekends. Free bottle of wine with each booking.
All the information you need should be provided below. To make a booking, ring, email or use the contact form on this website.
Check in: after 2 in the afternoon
Check out: 10.30 in the morning
Both of these times can be negotiated. Let us know if you want to come before 2, and you can stay after 10.30 if the unit is not booked for the night.
At a glance
One lettable unit (2 to 3 bedrooms): you can book either a single unit with two queen bedrooms, spacious lounge-dining area, full kitchen, and bathroom with separate toilet, OR also have access to a third queen bedroom with its own bathroom (this suite opens off the unit above but cannot be booked separately)
Ducted heating and cooling, double-glazed windows
Low carbon—solar panels on roof
Interesting building, comfortable beds, characterful furniture, beautiful rugs
Private—you don't share the space with anyone you don't know, you aren't in someone's home
Tea and coffee making equipment and supplies
Wifi
TV (free TV only) + DVD player + selection of DVDs
Books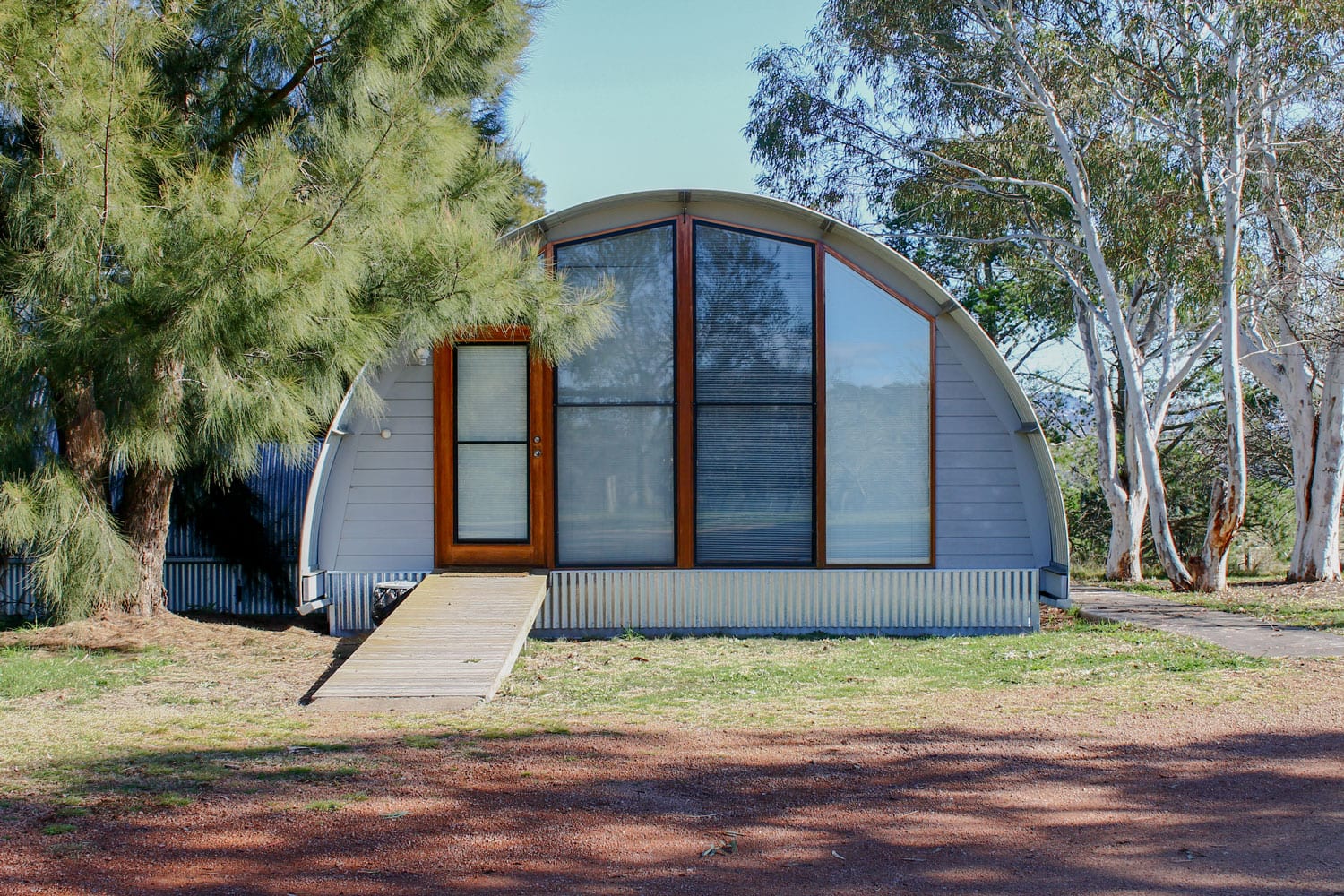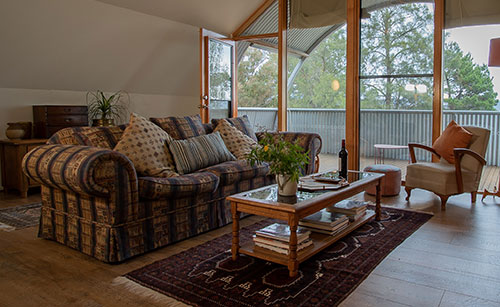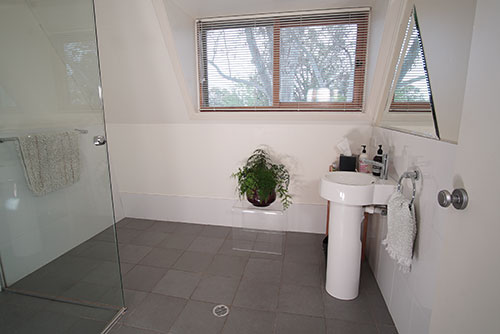 Prices
Note that the apartment is not serviced (see Fine print). No minimum stay. Prices for extended stays (a week and beyond) can be negotiated.
Guests pay on departure. To hold a booking, we ask that you ring and provide a credit card number. If you do not want to provide this, a small deposit can be paid. The prices below include GST.
If you book only the two-bedroom space:
$150 a night for a couple or single person Monday to Thursday
$165 a night for a couple or single person Friday to Sunday
Extra people $20 a night
$150 a night if you book for four or more nights at any time (flat charge, no extra charge per person)
If you book the three-bedroom space:
$300 a night, any day of the week
$250 a night if you book for four or more nights.
Add $20 a person for breakfast (adults).
Catering for guests
7.30–9.30 am BREAKFAST – served in the bistro/cellar door (if you choose to have it) any day of the week, a short walk from the accommodation. Start with yoghurt and fruit, followed by a cooked breakfast. Enjoy all the tea or coffee you can drink. Our breakfast is exceptionally good value at $20 a person.
11.30–3 pm LUNCH – served in the bistro/cellar door during its weekend/public holiday opening hours; à la carte menu.
6.00–7.00 pm (commencement of meal) DINNER – served in the bistro/cellar door any day of the week, so long as you let us know. (On week nights we need to be notified at least a day in advance.) Choose from an à la carte menu.
You are most likely to be the only diners. If this is problem and you want a more social ambience, there are many restaurants in Canberra and its region. Alternatively, we can provide platters or even full meals to eat in the privacy of your apartment.
And to answer all your other questions, see our Fine print